Hire reliable renderers in Brisbane
Texture Coating Qld provides cement rendering and texture coating services to reputable builders, developers and homeowners throughout South-East Queensland. 
We have been providing incredible render and texture transformations since 2007!
We Offer…
Obligation-free and cost-free quotations and advice.

Detailed surface preparations to ensure a perfect finish.

Supervision and inspection of all work by the owner and director.

Thorough cleanup after texturing work is complete.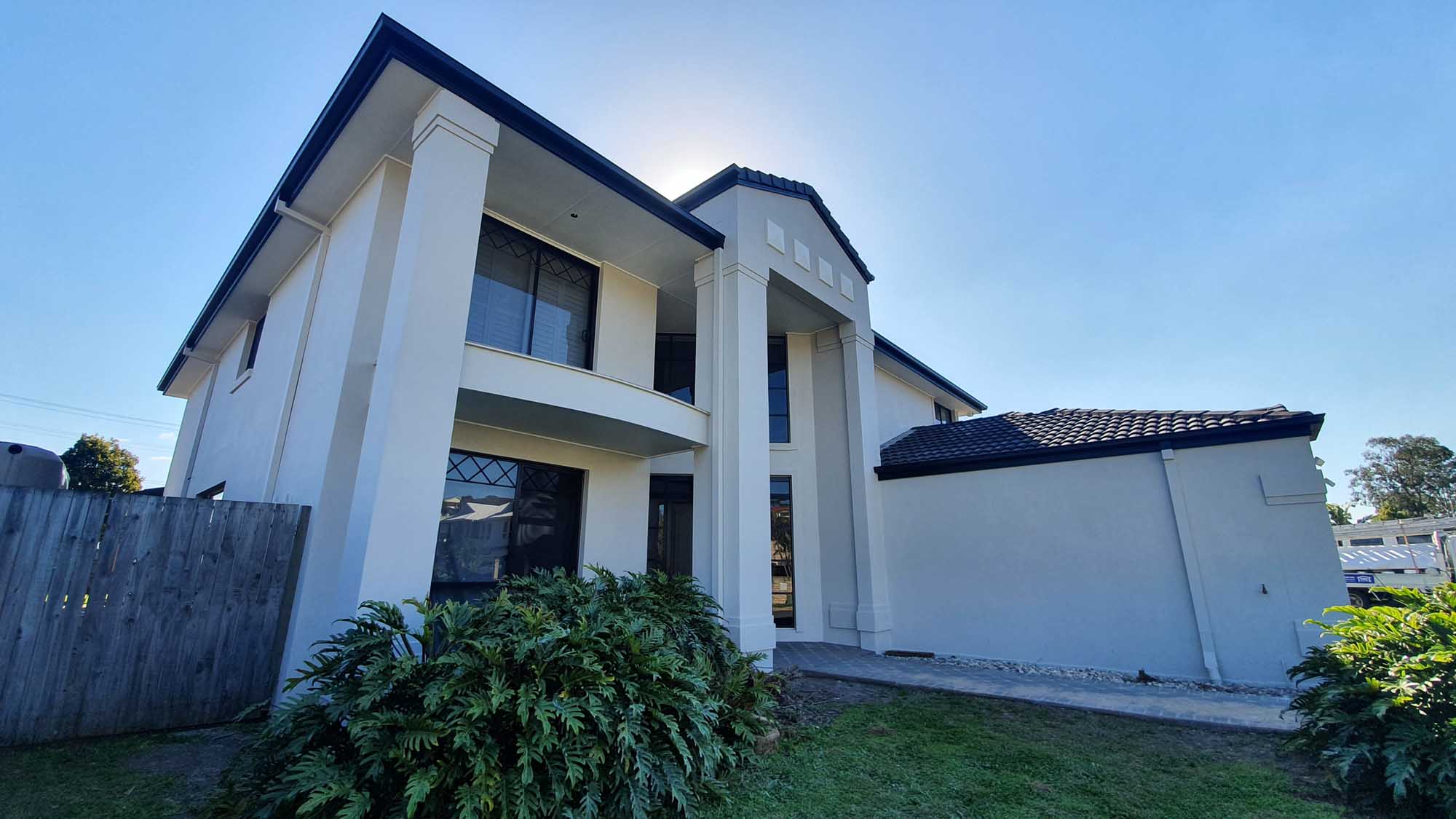 Protection is our Focus
We are passionate about providing you with the best cement rendering and texture coating outcomes possible. This means that we take extra care to ensure that all driveways, decks, patios and pathways are fully protected with plastic coverings to provide a perfect finish. We also remove all rubbish from your property upon completion.
Efficiency Enthusiasts
As enthusiasts of efficiency, our highly developed cement rendering and texture coating processes ensure that you receive a first-class, professional service. We treat your property as if it were our own and when combined with our drive for efficiency, your project is completed with minimal interruption to your daily life or business activities.

Quality Products and Results
We only use quality polymer-modified render products because they provide the superior finish you demand. These products provide results that are essential to a perfect finish - superior adhesion, crack resistance and water repellency. One of these products is Quickwall, which offers a 15-year manufacturer's guarantee and can be painted 48 hours after completion, is just one of the reasons we have a reputation as reliable renders in Brisbane and SEQ.

Let Us Finish the Job
Why not add value to your home with a rejuvenating texture coating or cement rendering transformation from the team at Texture Coating Qld? Rest easy knowing that your property is in good hands while you look forward to a flawless transformation! Call us TODAY and take advantage of our superior services for a perfect finish.
"I engaged Texture Coating Qld to render our 2-storey home in Chapel Hill. From quote to job finish, the service and product delivered by Troy and his team was first class. It was a pleasure to deal with a professional, on-time and competent company. When the painters arrived, they remarked 'Hey, this is a great job.' I couldn't agree more!! First Class!!"
"Dear Troy & the Team, Thank you very much for the fantastic job you did on our home, you certainly have given it a whole new lease on life... personally I don't think it has ever looked better. Both my wife & I have been nothing but impressed by your level of professionalism the entire way through the process, from initial quote through to finished product. We certainly would have no hesitation in recommending your services to others. Again thank you."
"Dear Troy, We are very pleased we decided to do the whole house and we are extremely pleased with the results. The outside appearance of our home has vastly improved and we are sure the value of our home has increased. We would like to thank you for the professional way in which the job progressed and also for the excellent cleanup. We would have no hesitation in recommending you and your team to any potential clients. Thank you."
"Dear Troy, My wife Alexis and I would like to let you know how glad we are to have chosen Texture Coating Qld to undertake the challenging task of rendering our house. Your approach from the time we initially sought a quote for the job, through to completion was first class. We especially appreciated the care you took for our property and the cleanup once the job was completed. Our neighbours continue to comment on the improvement to the house. We are extremely happy with the finished product. It has really updated the look of our property. We have already recommended the company to a number of friends and acquaintances and would be happy to recommend others."